A practical approach to assessing children and families in court proceedings
This course presents a model of assessment of families in care proceedings that has been developed at the AFNCCF over the last 15 years+.
About this course
This model, built on the work of a Multi-Disciplinary Team and informed by a mentalization-based approach, retains a focus on the needs of the child, embeds reflective practice, enhances expert evidence and offers a supportive and safe environment for this complex work. Whether you work alone or within a team, this approach promotes the engagement of the child's whole network as a core part of the assessment.
Participants will be encouraged to explore their own practice and bring case examples. Space will be given to considering how assessments might be experienced by parents, children and professionals. Participants will be supported to engage in a reflective group process.
The framework presented will inform the writing of/negotiating of Letters of Instruction. Approaches to assessment and use of assessment tools in relation to attachment experiences will be described. There will also be a focus on presentation of written and verbal evidence in court. Participants will be encouraged to reflect on their strengths and weakness as authors of court reports with a view to identifying their key areas for development. They will also be given the opportunity to hone their skills through undertaking a series of practical exercises including court skills.
Dr Theresa Schwaiger
Deputy Head of the Family Trauma Clinical Department
Dr Sheila Redfern
Head of Family Trauma Department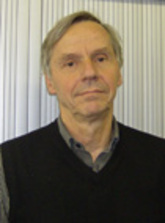 Professor Dr Eia Asen
Consultant Child, Adolescent and Adult Psychiatrist
Dr Cleo Van Velsen
Adult Psychiatrist, Family Trauma Team