The Duchess of Cambridge to attend the Anna Freud National Centre for Children and Families' Family School Christmas party
The Duchess of Cambridge will make a return visit to the Anna Freud National Centre for Children and Families to join the Centre's Family School end of term celebrations and Christmas party.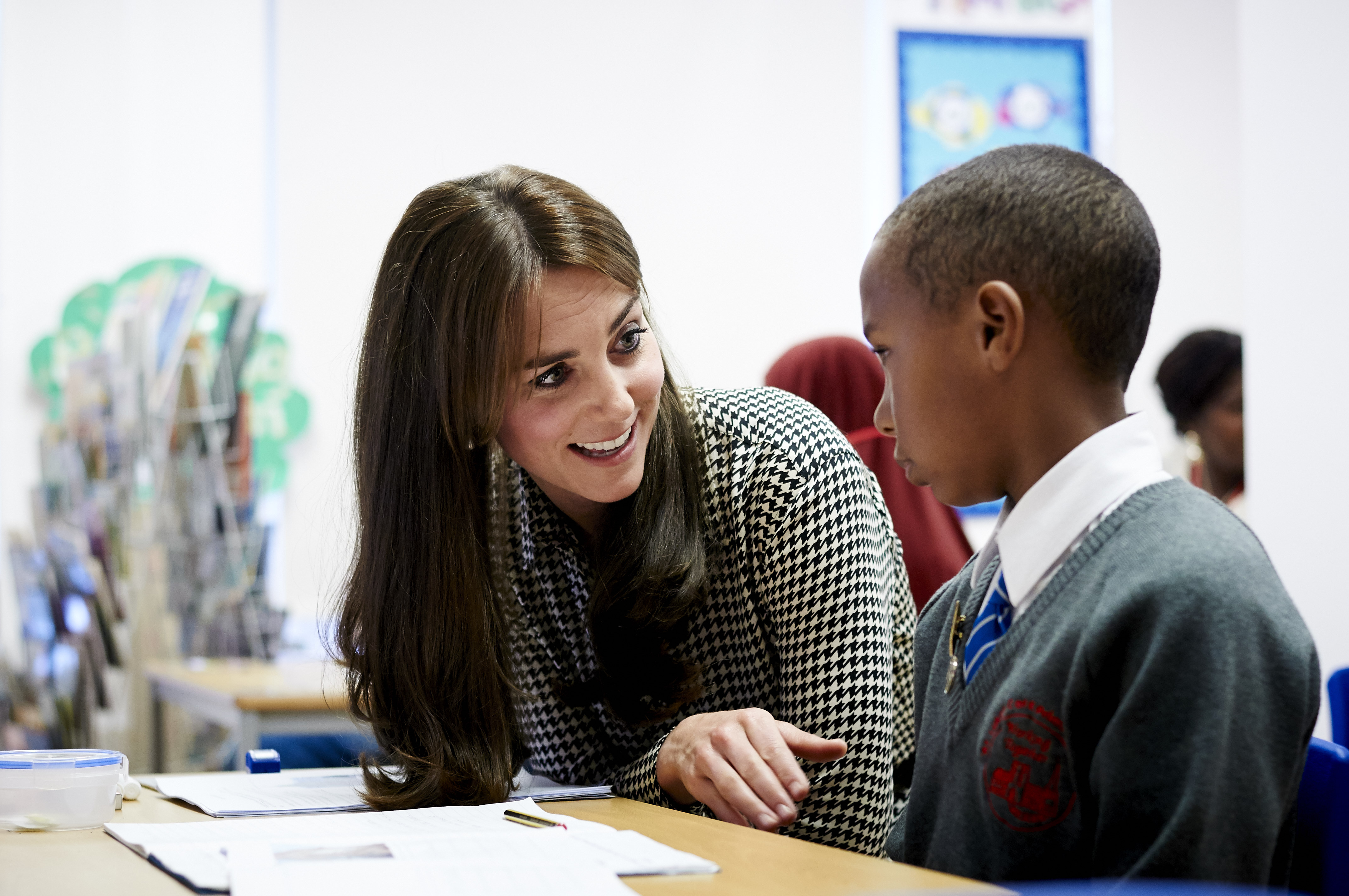 Her Royal Highness will join groups of families in festive activities designed to help pupils reflect on the positive progress they have made during the term – both in terms of their academic success and progress in their social relationships and communication skills. The Duchess will then watch performances by the pupils, which celebrate their achievements.
The Duchess previously visited the Centre's Family School at the start of term in September, to gain an insight into the provision of alternative education for children with serious emotional and behavioural issues and their families. The Family School completely integrates mental health support into children's education, with the entire family supported in helping the child fully benefit from their learning opportunities. By bringing together families facing similar issues the School creates a unique therapeutic context where parents – and children – can learn from and support each other.
The Family School is just one of the many ways the Anna Freud National Centre for Children and Families is working to reduce the burden of mental health difficulties of children and young people. The Centre provides a range of clinical services, specialist teaching and training for practitioners and pursues a programme of cutting edge research.
Currently, the Anna Freud National Centre for Children and Families is developing a new Anna Freud Centre near Kings Cross. The Centre, with children and families at its heart, will bring together leading researchers in neuroscience and child development alongside the best clinicians in an effort to create a step change in child mental health.
The close ties of the Centre to UCL and Yale universities makes it a natural platform for developing innovative interventions and for providing training for thousands of professionals each year.
The visit reflects The Duchess's continued interest in child mental health issues and the importance of early intervention and working with the whole family to provide children with in-school mental health services. Her Royal Highness is keen to draw attention to the ways in which this charity is working to lead a step change in children's and young people's mental health care.