Mentalizing and Mentalization-Based Treatment with Adults (MBT Adult): An Introduction
Book your place
About this course
This training will consist of 4 hours of self-guided content and will introduce participants to mentalizing and mentalization based treatment for adults. It will cover the theory of mentalization and its relevance to work with adults and will provide learners with a foundation for developing further skills in using a mentalizing approach.  
This training is suitable for professionals working with adults who are interested in learning more about mentalizing and mentalization based treatments. The course is also a prerequisite for attending the MBT Basic training.
When will I get access to this training? 
Upon purchasing the programme, you will receive a confirmation email.  Once payment has been received, access is granted on the first working day of the following month by 12pm.  
Once you are given access to the online training, if you have any questions or if you have any problems logging in, please email MBTSCM@annafreud.org. Access to the online training is granted for 10 months from the date you purchased. Once you reach 10 months, the account will automatically close. Unfortunately we're not able to extend access to the training, so the course must be completed within 10 months. Please note that if you wish to purchase another 10 months of training any progress previously made will not be saved.   
Anna Freud brings together those with a stake in the mental health of children and young people. Please subscribe to our mailing list to receive a bi-monthly e-newsletter and occasional updates about Anna Freuds training and events. 
Peter Fonagy
Professor of Psychoanalysis and Developmental Science and Head of the Division of Psychology and Language Sciences at University College London
Professor Anthony Bateman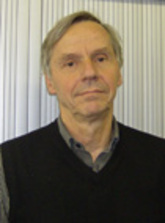 Professor Dr Eia Asen
Consultant Child, Adolescent and Adult Psychiatrist